From the NY Daily News: Better think fast.
Ellen DeGeneres has responded to accusations that a digitally altered image she tweeted on Monday of Usain Bolt was racist.
The picture in question features DeGeneres getting a piggyback from Bolt while he races to his semifinal win at the Olympics.
The caption reads, "This is how I'm running errands from now on. #Rio2016."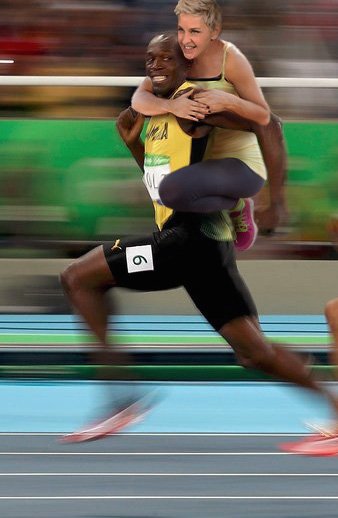 http://www.nydailynews.com/news/national/ellen-degeneres-tweet-usain-bolt-deemed-racist-article-1.2753762
Now I think it is kind of funny but some yahoos with burr up their butt thinks this is racist and they decided to get their 15 seconds of fame by saying they just sooo offended.....Right.
The people who do this probably have spotlight addiction, ala Donald Trump and if they don't see their twitter or Facebook posts being picked up by the media, they go into withdrawals.