A fire in Atlanta brought down a section of a bridge on I-85.
From the AJC:
Fire officials extinguished a massive fire on I-85 on Thursday night after it burned for more than an hour and led to the collapse of a bridge on the interstate, fire officials said.
he bridge on I-85 northbound just south of Ga. 400 near Piedmont Road collapsed about 7 p.m. Thursday, Atlanta fire spokesman Sgt. Cortez Stafford said.
http://www.ajc.com/news/traffic/breaking-bridge-collapses-during-massive-fire/FRzANVZ9vgyWW2WZfyN6jI/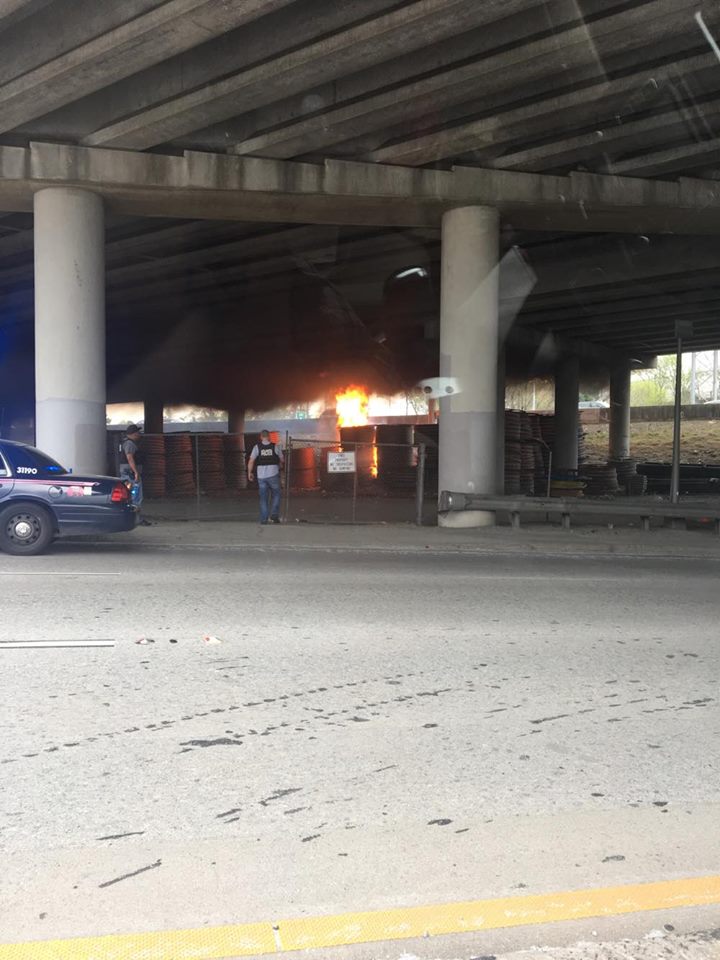 Start of the fire.
After the collapse.
And the understatement of the day:
Dale said the interstate will be closed in both directions "for the foreseeable future."
Some conservatives have been complaining about paying for infrastructure.
They may want to reconsider.