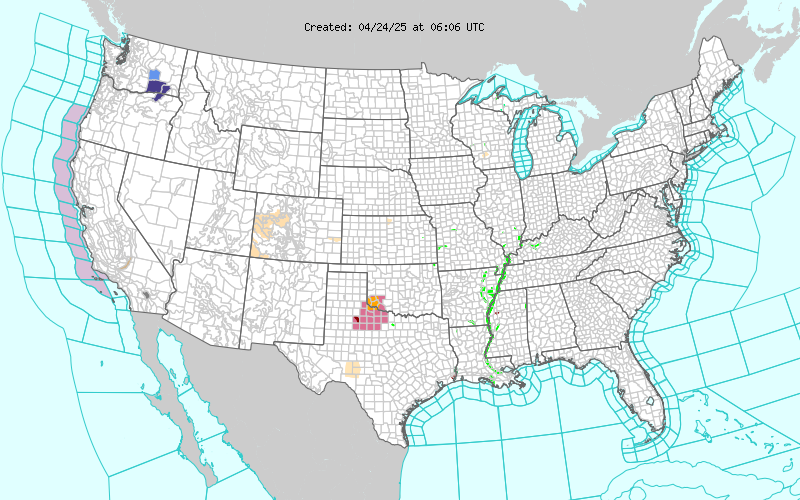 The only state without a warning or advisory is Vermont. well, they don't matter much, anyways.
This is an interactive map and the map changes constantly.
But weather is a changing.
I blame climate change caused by President Obama flying to Hawaii with his entourage, along with 3 airplanes including 2 747's. That's a huge carbon footprint and a lot of pollution.
Watch out if the storms in Texas/Southwest mixes up with the storm in the Midwest- that could be one hell of a storm.