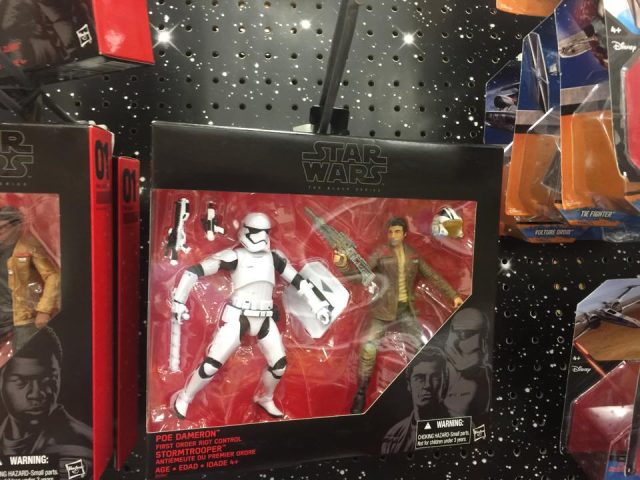 From Arstechnica:
For the last decade, Marjorie Carvalho and her husband have produced Star Wars Action News, a podcast dedicated to Star Wars collectibles of all sorts. Predictably, they've had a lot to talk about, as waves of action figures and other collectibles have been launched in the run-up to the much-anticipated release of Star Wars: Episode VII—The Force Awakens next week.
On Tuesday, a SW Action News staffer saw something he shouldn't have—and bought it. A 3 3/4" action figure of "Rey," a female character from The Force Awakens, was on display in a Walmart in Iowa, apparently earlier than it should have been. The staff member bought it for $6.94 plus tax, no questions asked. The following day, he posted pictures of the Rey figure on SW Action News' Facebook page.
"Have we known this figure was coming?" the staffer, named Justin, asked in the post. "I just found her at Walmart—no new other figures."
A short time later, Carvalho got a surprising message.
"A friend texted my husband saying, hey, are you getting sued?" said Carvalho in an interview with Ars. The image from the Facebook post was gone. "We looked and noticed we'd gotten a notice from Facebook saying our image violated copyright. It was confusing because our staff member, Justin, he took the photo."
The image had quickly spread through social media—and just as fast, Lucasfilm, its owner Disney, and at least one third-party content policing company have blanketed the Internet with Digital Millennium Copyright Act (DMCA) takedown notices.
http://arstechnica.com/tech-policy/2015/12/dmca-takedowns-sent-over-pics-of-star-wars-action-figure-bought-at-walmart/
So, to the idiots at Disney, Stars and DMCA, I double dog dare you to demand I take this picture down.
And my response to you will be to say F- you and post more stuff.
What a bunch of clowns.