If you want to see how many people that are killed by illegal immigrants, here is a web site for you:
http://www.ojjpac.org/memorial.asp
For instance:
VICTIMS OF ILLEGAL ALIENS
In honor of the thousands of American citizens killed each year by Illegal Aliens.
Deaths that could have been prevented if Congress and the President would have secured our border and enforced existing U.S. immigration laws.
Michael Grubbs, 63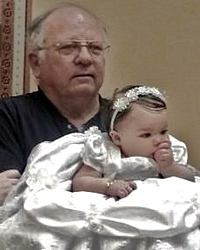 Father, Grandfather, Veteran, Friend
Galina Kilova, 29
Galina Kilova
, 29, an illegal alien from Bulgaria, was arrested for the November 24, 2014 hit-and-run death of Michael Grubbs, 63 in Las Vegas, NV.
The prosecutor alleges that Kilova was driving erratically and struck Grubbs who was pushing his 18-month-old granddaughter in a stroller.
Kilova faces one count of leaving the scent of an accident with injury or death.
Witnesses allege that Kilova's vehicle struck Grubbs and the stroller carrying his grandchild. She then fled the scene of th
ter Grubbs death.
OJJPAC note: Another one of Pres. Obama's DREAMer "children" he wants to give Amnesty to (illegal aliens up to the age of 31 are considered DREAMer kids)
Sources: Family hopes for hit-and-run crash suspect to come forward, KLAS-TV 8, Las Vegas, 11-25-14; Bail increased to $100K in deadly hit-and-run crash, By Caroline Bleakley, et al., 8 News Now, 12-19-14; Woman accused in fatal hit-and-run to face jury, By David Ferrara, Las Vegas Review Journal, 12-31-14