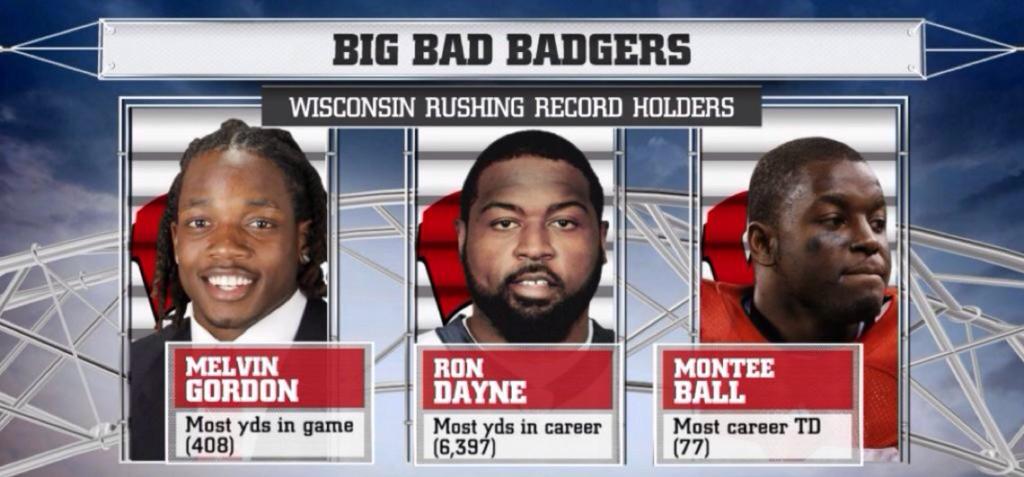 With Melvin Gordon's super game on Saturday against the much talked about Nebraska Cornhusker defense, the Wisconsin Badgers now have the trifecta of college football rushing records.
Melvin Gordon: Most yards in a game
Ron Dayne: Most yards in a career
Montee Ball: Most career touchdowns.
And the reason for the Badger running back successes?
The offensive line, where many of the O-line come from Wisconsin and a lot of are from Wisconsin farms, where they lift cows and pigs for fun.
If you are a running back in high school , why would you choose another college other than Wisconsin?