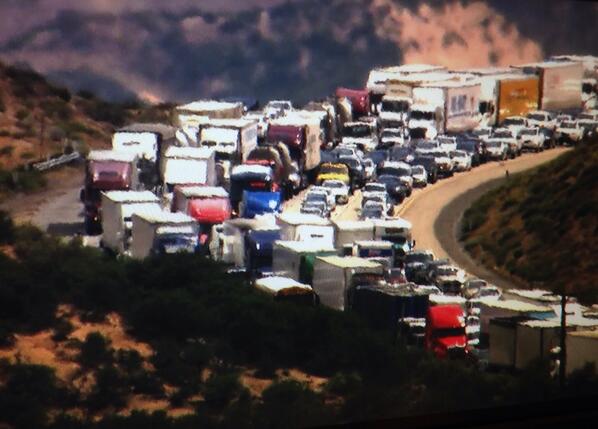 Thank goodness this didn't happen this past weekend when thousands upon thousands from California came to Vegas for the Maryweather fight and betting on the NBA and the Kentucky Derby.
From the Las Vegas Sun:
Interstate 15 in Hesperia is expected to remain closed in both directions for up to two days after a fire was accidentally ignited by a worker at a bridge construction site Monday.
The freeway — Southern California's main connector to Las Vegas — was closed around 1:30 p.m. because of falling debris.
Officials said drivers should stay away from the Cajon Pass, which is just south of the area of Interstate 15 closed by the fire. Traffic was backed up 6 miles to the south and up to 20 miles to the north Monday evening.
http://www.lasvegassun.com/news/2014/may/05/i-15-closed-southern-california-overpass-fire/
A 20 mile traffic jam? Wow!
And the fire was caused by some idiot who didn't know how to use a blow torch. Moron.