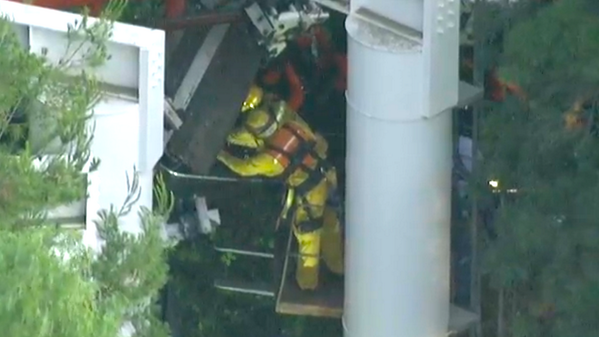 From the San Fran Chronicle:
A roller coaster hit a tree branch at the Six Flags Magic Mountain amusement park Monday, dislodging the front car, leaving four people slightly injured and keeping nearly two dozen summer fun-seekers hanging 20 to 30 feet in the air for hours as day turned to night.
Two of the four people hurt on the Ninja coaster were taken to the hospital as a precaution, but all the injuries were minor, fire and park officials said.
I would be in serious need of clean underwear if I were on this coaster.